The rapid development of intelligent car relies solely on appearance, power, interior, etc, which has been far from satisfying consumer demand for diverse car pursuit. LSQSTAR electric tail gate lift, as the most user-friendly high-tech configuration, totally reform the way car owner use the heavy trunk, you will control the trunk easily and conveniently.
Have you had experience like this? When you hold commodity come out from the shopping mall or carrying so much things to go business trip happily, but the trouble of trunk make you lose the mood. Besides, heavy trunk also has risk of pinching fingers, or short ones have headache of reaching the gate. Full investigation indicates that the need for Electronic tail gate lift is urgent and large. With Electric tail gate lift, you could enjoy your car life better.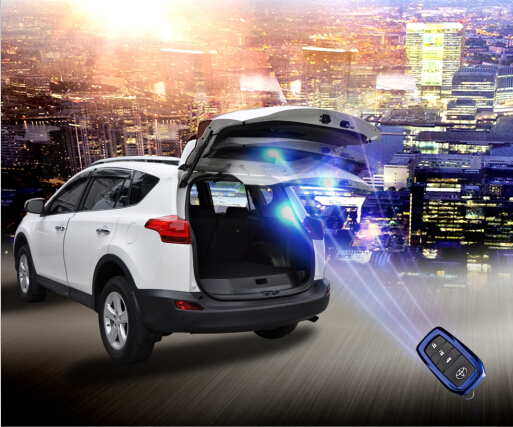 一、WHAT IS LSQ STAR ELECTRIC TAIL GATE LIFT
LSQ STAR ELECTRIC TAIL GATE LIFT,is a new set of car modification intelligent system,driver could use remote control, press on buttons of tail gate or driver's room to control it. Otherwise, it has function of smart avoid pinch, memory of height and so on. It's user-friendly, convenient, and intelligent, make your car better.
二、PROFESSIONAL R&D TEAM
LSQ STAR ELECTRIC TAIL GATE LIFT is developed by a professional elite team, mature technology, advanced quality assurance procedure ensuring the stability & high performance of the products. All the parts are the best and designed according to the need of users, make the best use of the product's function, strive to overcome the obstacles that people encounter when using the trunk, taking full account of the user's habits, and carefully set a different button to help car owners achieve control of the trunk in a variety of situations.
PARTS LIST
PARTS INSTALLATION INSTRUCTION
三、SIX FEATURES, CONTROL THE TRUNK ACCORDING TO YOUR NEED
1、 CONTROL BY THE REMOTE, ONE PRESS FIX ALL
Press on the remote control to open/close the tail gate, even if your hands are busy, you do this easily.
2、 Smart avoid pinch, user-safely
While the tail gate is closing, once it touch the obstacles(people or things), it will bounce back automatically or stop there, so avoiding hurt you.
3、 Set the height, user-friendly
The tail gate can memory the height, user pull the gate to a level she could reach, then long press on the button so the height is settled. Next time, you open it, it stay the height you set. So girls never afraid that it will be too high for you to reach.
4、 Button in driver's seat, control easily
When you are in driver's seat, press the button to control tail gate easily.
5、 Button on tail gate, great hand control
A light touch on the button on tail gate, it close as you require.
6、 Sound and light alarm, warning timely
When close or open the tail gate, the back light on and send out sound to alarm the driver and knowing the back situation to avoid damage or security risks.
四、No break of the car's circuit/diagram
When it comes to modify cars, owners mainly concern if the car's circuit/diagram will be damaged or cause flaws to the car. WINCA ELECTRIC TAIL GATE LIFT will be installed by not damaging the original's circuit/diagram or effecting the car's function, totally compatible with all car functions.
It is simple, easy and convenient. Professional installation techniques ensure that no changes to the original car computer, circuit, avoid short-circuit or any other bad situation. Consumers enjoy safe, and comfortable experience of using our products.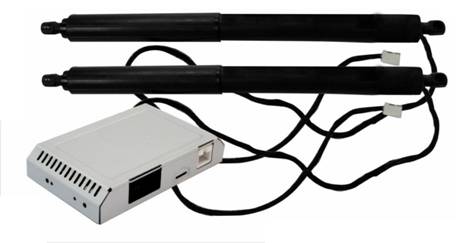 Modification of cars becomes a trend, owners search for variety products to make their car better, but for trunk modification is still blank. The launch of WINCA ELECTRIC TAIL GATE LIFT will fulfill the need, it backs up for you to solve all your trouble about the trunk by a simple press. It improves your car level, help to increase the charm of your car. You will love it!
You meet trouble when you use trunk?
We offer you a good solution.
With electric tail gate lift, solve all of your trunk problems.